This is a MUST-HAVE ITEM to pack for every UNFORGETTABLE TRIP!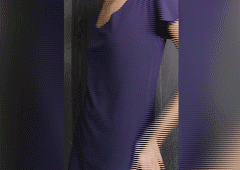 The hand pocket design is the best way to carry your passport, credit cards or cash while you're traveling! It's a classic A-line dress, which is the most flattering fit for every body type. It can minimize the hips and thighs, and draw attention to the bust half at the same time!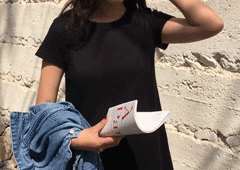 The dress is perfect for any occasion, like casual daily wear, party, club, work, office, business, vacation, beach and even more! It's the Must-Have Item for Every Women!
FEATURES:
Hand Pockets - The best way to carry your passport, credit cards or cash while you are traveling!
Classic A-Line Dress - It is the most flattering fit for every body type. It can minimize the hips and thighs, and draw attention to the bust half at the same time!
Must-Have Item for Every Women - Perfect for any occasion, like casual daily wear, party, club, work, office, business, vacation, beach and even more!
Perfect Tunic Dress - You don't need to wear leggings because the dress is above the knees length!
Machine Washable
SPECIFICATIONS:
Material: Silk Blend
Size: S / M / L / XL / 2XL / 3XL / 4XL

PACKAGE INCLUDES:
1 x Summer Travel Short Sleeve Dress