Dear, have you ever encountered such a situation in your underwear? Change it if you have one!
If you wear the wrong underwear, your whole body will suffer
Tight and narrow bras will affect the blood circulation in and around the breasts, and easily cause toxic and harmful substances to remain in the breast tissue, affecting its normal function and even increasing the risk of breast cancer and other lesions.
Health is not just talk,thai latex cotton bra, side wrap full cup bra
Thai latex seamless underwear saves breast discomfort.
Sexy seamless lace cup top, the cup is very elastic,the vest is comfortable and not tight, and the latex inner cup takes care of your health. It is comfortable and does not run away from the cup, and you can enjoy the comfort and happiness of breast cell activation~
Features:
Soft support point: raise breast black technology, flexible breast support
Made of pure natural latex from Thai land :Latex breast pads are antibacterial, anti-mite, non-irritating ingredients, natural and environmentally friendly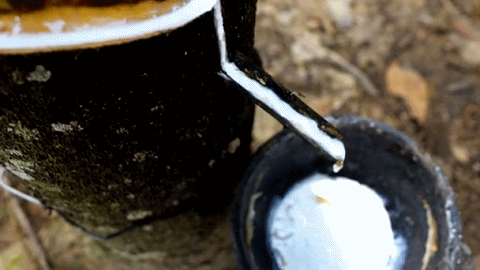 Breathable and comfortable:massage particles relieve chest pressure、elastic and non-deformable
Wide elastic shoulder straps: relieve shoulder pressure, strongly support your breasts and wrap your accessory breasts.
24-hour personal care and wear: detachable chest pad, 24-hour care.
SIZE CHART: